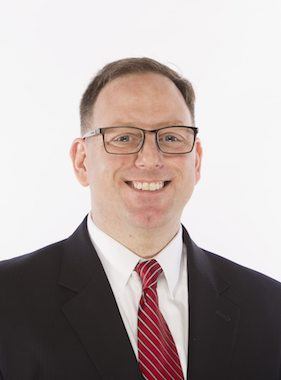 Phone:
(312) 201-8310
E-mail:
Jeffrey@Antonelli-Law.com
Founder of Drone/UAS Practice Group and BitTorrent Copyright Defense Group
---
Jeffrey Antonelli is a member of the federal trial bar of the Northern District of Illinois and is admitted to numerous federal courts around the country. He has been a civil litigator nearly 17 years in a broad range of actions representing corporations and individuals as plaintiffs and defendants in state and federal court.
A member of AUVSI and ASTM's UAS F38.01; 02; and 03 committees, Jeffrey founded and leads the firm's Drone/UAS Practice Group as well as its BitTorrent Copyright Defense Group. Both practices have earned excellent national reputations.
Jeffrey has been interviewed by the media many times, including Bloomberg BNA, NBC,  The New York Times, Chicago Lawyer, Chicago Tribune, and the longstanding lawyer's publication Chicago Daily Law Bulletin.
Prior to forming Antonelli Law Ltd. in 2007 Jeffrey worked for several litigation boutiques in Chicago's Loop as well as a full service firm. His litigation experience includes hotly contested issues in intellectual property, business, insurance, and consumer fraud. He is an adviser to the Illinois Board of Higher Education Advisory Council for Private Business and Vocational Schools (PBVS), and was a member of the Illinois State Bar Association Education Law Section Council from 2012-2013. Jeffrey is especially proud of his work representing hundreds of students defrauded by improperly accredited educational institutions, including as certified class counsel.
Before attending law school, Jeffrey was interested first in business, and then in biomedical ethics. These interests led him to graduate from the nation's largest philosophy department at Loyola University in Chicago, where some of his favorite (and most challenging) subjects were cognitive science and philosophy of science. During college he held positions at the University of Chicago's Ben May Institute; as a medical assistant for a University of Chicago foot and ankle surgeon; and volunteered in the emergency room at the University of Chicago Hospitals. These experiences led to studying health law at the DePaul College of Law where Jeffrey earned his law degree and a certificate in health law. At that time DePaul's Institute for Health Law was consistently ranked in the top 10 health law specialty programs nationwide.
During law school Jeffrey immersed himself in studying the practical and public policy aspects of health care through internships at the American Medical Association in Chicago, and on Capitol Hill at the Governmental Relations Office of the Association of American Medical Colleges in Washington, DC.
Jeffrey has concentrated in civil litigation throughout his legal career, and is a member of the federal trial bar of the Northern District of Illinois, the Central District of Illinois federal court, and all federal courts of Colorado, Wisconsin, Michigan, and Indiana. In addition he is a member of the Chicago Bar Association, the DuPage County Bar Association, and the Illinois State Bar Association.
Jeffrey prides himself on his strong personal ideals, passionate, ethical advocacy, and working hard to bring the best possible results for his clients. He also maintains a special interest in cases involving fraud. Whether due to good parenting, his family's law enforcement employment, undergraduate studies in philosophy including ethics, or a fortuitous outcome of good breeding, one essence of Jeffrey's character is a drive to root out the truth behind fraudulent practices.