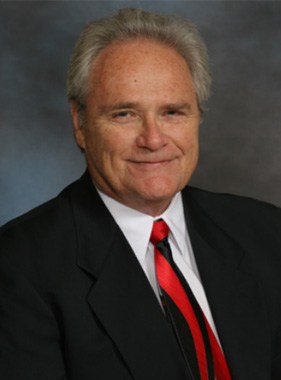 Phone:
(312) 201-8310
Aviation Consultant
---
Douglas Marshall is aviation consultant to the firm and is principal of TrueNorth Consulting LLC of Grand Forks, North Dakota. He was also recently appointed Adjunct Professor, De Paul College of Law, International Aviation Law Institute, Chicago, Illinois.
Doug has been engaged full time in UAS-related activities for over 10 years.
He currently chairs the ASTM F38.02.01 Task Group on Standards for Operations Over People, and serves as a United States delegate to ISO TC 20/SC 16, UAS Subcommittee. He served on RTCA SC-203, ASTM F-38 and SAE G-10 committees, the AUVSI Advocacy Committee, the Arctic Monitoring and Assessment Program UAS Expert Group, the Small UAS Aviation Rulemaking Committee, the Part 91 Working Group serving the current UAS Aviation Rulemaking Committee, AIAA's Legal Aspects of Aeronautics and Astronautics Technical Committee (past Chair), and the UAS Program Committee. While employed at the University of North Dakota and New Mexico State University he was Principle Investigator on several research grants awarded by the Department of Defense, NASA, and the FAA.
Doug has held a four-year appointment as Division Manager, UAS Regulations & Standards Development at the Physical Science Laboratory, New Mexico State University (2010-2014), and for the 12 years prior was Professor of Aviation at the University of North Dakota, where he was instrumental in the establishment of the UAS Commercial Aviation degree program as well leading and managing a number of UAS research efforts.
Doug also served on the Steering Committee, Civil Applications of Unmanned Aerial Systems Conference, Boulder, CO. and many other programs dedicated to the development of UA systems and has delivered numerous presentations and served on panels on domestic and international aviation regulations, privacy and airspace issues at conferences around the world.
Publications
Doug is co-editor of two books related to aviation and aviation law, co-author and editor of "Introduction to Unmanned Aircraft Systems" (Editions 1 & 2, to be released in the Fall of 2015) and is the author of dozens of published articles on aviation law, regulations and remotely piloted aircraft. He has been interviewed as a UAS and aviation law expert by the Wall Street Journal, The Huffington Post, Bloomberg News, Canadian Television, the Detroit Free Press, and has lectured at three law schools on UAS and aviation related topics. He is now working on a book on international airspace integration to be published by John Wiley & Sons, Ltd., tentatively titled "UAS Integration Into Civil Airspace: Policy, Regulations and Strategy."
Honors and Awards
Doug was recipient of the Federal Aviation Administration, Center of Excellence for General Aviation Research "2008 Outstanding Faculty of the Year" award "For Outstanding Achievement in Transportation Research and Education," January 10, 2009. He was also recipient of the 2009 "Catherin Fargeon Award" presented by UVS International "On behalf of the international UAS community in recognition of his personal commitment & contribution to promoting the insertion of unmanned aircraft systems into non-segregated airspace," June 9, 2009, in Paris, France.
Education and Background
Doug was awarded his Bachelor of Arts degree at the University of California, Santa Barbara and his Juris Doctor from the University of California's Hastings College of the Law. He also holds a commercial pilot's certificate and has co-owned two GA aircraft. In his pre-academia life he practiced in the fields of maritime and aviation related litigation and employment law and was president and general counsel of a commuter airline.