What Does It Mean To Be Sued By Strike 3 Holdings LLC?
Did you receive a notice from Strike 3 Holdings LLC that details a subpoena for copyright infringement? Are you wondering how the company Strike 3 Holdings was able to obtain your IP address and home address? Antonelli Law is here to answer all of your questions and concerns regarding your Strike 3 Holdings LLC lawsuit.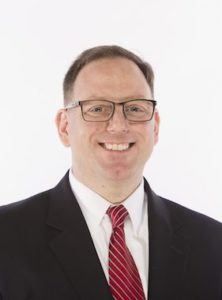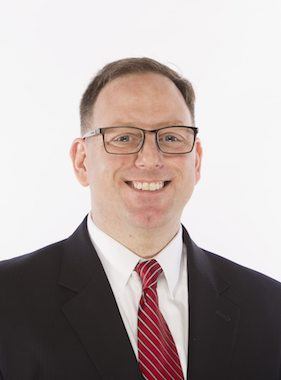 Many people think that the aim of Strike 3 Holdings LLC is to shock or embarrass a person into paying a substantial settlement amount for alleged illegal download of content. As one of the most experienced BitTorrent copyright defense law firms, with service to clients nationwide, we can help work to resolve this conflict as quickly and discreetly as possible.
Right off the bat, you should understand who Strike 3 Holding is and what they want from you.
Strike 3 Holdings LLC is a company that produces adult, pornographic films. Their adult films are published under the subscription sites known as Blacked, Vixen, and Tushy. The company is currently filing federal lawsuits for copyright infringement, as well as lawsuits in the Florida State Court.
If you have found yourself with a notice from your internet service providers, such as AT&T, Verizon, Comcast, etc.., along with a copy of a subpoena from a company called Strike 3 Holdings you are likely being sued. They are accusing you or someone in your home or office of illegally downloading their adult films, likely through a BitTorrent sharing software.
Can I Ignore The Subpoena From Strike 3 Holdings LLC?
It's extremely important to note that this subpoena is very real and you should not ignore the notice you have received. This is not a scam and you are likely about to be sued for copyright infringement in federal court.
Currently, if you have just received your notice, you are likely known to the court as a John Doe defendant. If you ignore this subpoena your provider will likely release your name to Strike 3 Holdings LLC's lawyers.
Under no circumstances should you ever ignore a court summons. Many clients don't mind losing their anonymity, but the downside to ignoring your Strike 3 Holdings subpoena and receiving a summons is that your options moving forward are limited and you'll lose some of your negotiating power.
What To Expect From Antonelli Law In Strike 3 Holdings LLC Lawsuit?
Our clients have let us know that they find our firm is very good at helping:
reduce one's anxiety about the issue
give clear information to help you decide what to do
provide responsive and accessible communication via phone and email
We are also known for our tenacity and effective representation in lawsuit litigation.
Antonelli Law provides free consultations that are completely confidential. You can call or schedule a consultation online to help better understand your options in your lawsuit/case.
If you are being sued for copyright infringement and want to learn more about what the next steps in your lawsuit might be, below you may find some options or considerations depending on your specific case. It's important to understand where your case stands and or reach out to an experienced law firm such as Antonelli Law for assistance.
Now, whether or not you believe that you have illegally downloaded content, you will be sued. The court believes the company has enough evidence for the suit to proceed and you are going to be sued.
At this point, you have three options available to you.
Settle your case out of court
File a Motion to Quash
Fight back in court
If you do choose to settle/pay a settlement, having an attorney that is experienced with this specific type of case may help negotiate a lower settlement amount. Antonelli Law works to negotiate settlement amounts for all clients and will work hard to fight for your case until it is resolved completely. We aggressively negotiate settlement amounts for our clients and will fight for you until your case is resolved entirely.
Antonelli Law can help you understand more about your copyright infringement lawsuit, copyright laws, break down attorney fees, who the movie company is, why you may need a defense attorney, and much more.
Call Antonelli Law today for your free consultation regarding Strike 3 Holdings LLC, at (312) 201-8310